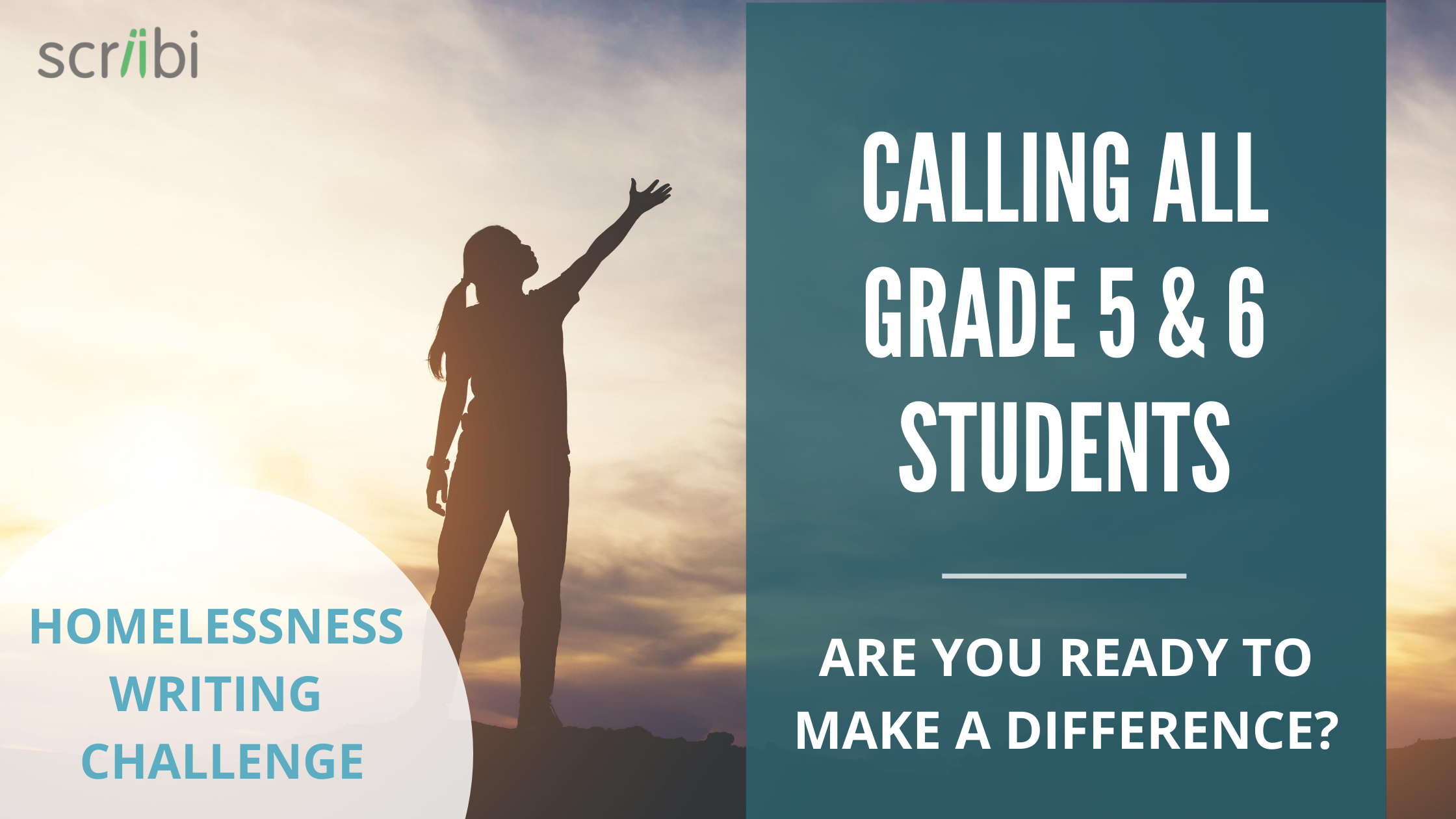 The homelessness writing challenge will be presented in 3 learning modules.
On the 28th of September, teachers will receive a link to the comprehensive teaching resources & lessons, accessible on the Scriibi website.
Module 1: Building Students' Knowledge and Understanding
Students watch short videos and discuss/write responses.

Ask me Anything: Students read the personal story of Andy, a local homeless person, and have the opportunity to submit questions online.  Andy will address students' questions in a follow-up written piece. 

Students are provided with a list of questions and websites to research homelessness online.
Module 2: Critically Evaluating & Synthesising Information
Students' knowledge and misconceptions surrounding homelessness is tested via an online quiz.

Students work in pairs or groups to share their views and hear others' perspectives on homelessness by responding to powerful images.

In pairs or small groups, students engage in a range of fun and interactive online games to consolidate knowledge, promote discussion and critical thinking about the issue.
Module 3: Sharing Understandings: Personal response or persuasive piece
After students complete modules 1 and 2 they are invited to create a written response based on one of the text types below:
Personal response

Persuasive piece
Support material for each text type will include criteria and worked examples.
IMPLEMENTING THE CHALLENGE
The Homelessness Writing Challenge is flexible in its implementation and teachers are encouraged to run the program to fit with their planning.
Due to the nature of the online resources, teachers can determine which tasks students complete.
As a guideline, the challenge can run anywhere from 1 – 6 weeks depending on how many modules students complete. We recommend using the resources in two writing sessions per week.
We look forward to harnessing your students' full writing potential in our Homelessness Writing Challenge.